Introduction
As a service channel that requires efficiency and accuracy, it's vital for DSD organizations to understand and utilize the technology available to them. Since the majority of DSD operations are customer-facing, these interactions must be user-friendly and completed with minimal friction. This makes the applications being used incredibly important.
In this comprehensive guide we will cover a range of topics such as choosing the right hardware platform, cost-effectiveness of the DEX protocol, selecting software, and many more. These recommendations are based on over 17 years of mobility experience and deployments with some of the industry's largest DSD companies.
Let's start by taking a "Big Picture" look at the challenges facing Modern Direct Store Delivery.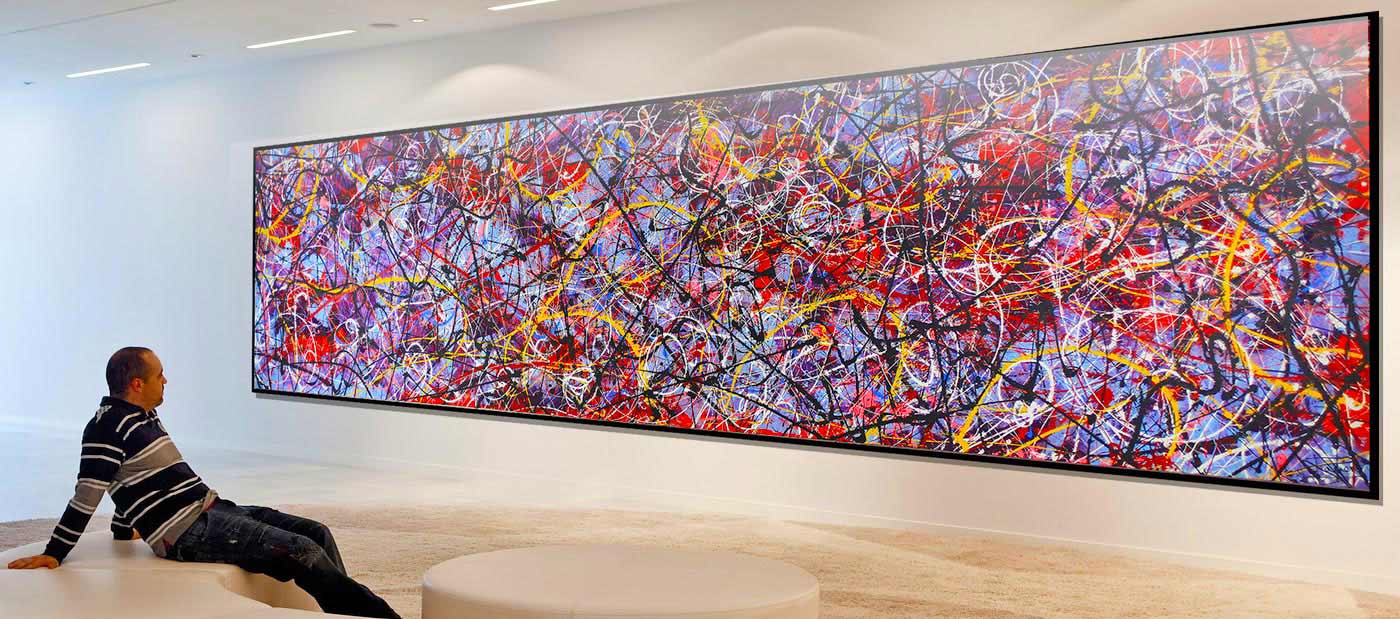 Modern DSD - The Big Picture
If you're planning to modernize your DSD operations, you've got a lot to consider. Let's start out by taking a look at the big picture - the broad challenges, options and strategies affecting your plans. Numerous innovations are drastically impacting the DSD space, presenting both unprecedented opportunities and significant hurdles. Most DSD organizations are now planning major overhauls of their technology stack, so we'll begin with a high-level overview then explore in more detail below.
Quite simply, the hardware landscape has changed - revitalizing your infrastructure is no longer optional. While most DSD organizations have used ruggedized Windows Mobile handhelds for years, Windows Mobile has been "end-of-lifed" and hardware manufacturers are moving to Android & iOS-based offerings. This forced-change, while potentially difficult, presents DSD organizations with a compelling opportunity to adopt modern hardware and software that is far faster, more effective, and user-friendly than in the past. These are the operating systems most of your personnel are already familiar with from personal use, and they love them. Moreover, now is an excellent time to review & optimize your processes in general.
Migrating to new hardware/software presents some challenges you will need to prepare for such as fragmentation, capital cost, implementing DEX support (more info below), re-training personnel, etc. There are additional considerations that you should plan for now to avoid future headaches, such as ensuring that whatever you implement now is future-proof (see below) & avoiding large investment in strategies that cannot adapt. We'll discuss each of these and more below, but for now, rest assured that you can and will manage this process effectively.

Choosing the Right Hardware for your DSD business:
Windows Mobile is dead and it's definitely time to update your hardware, but which devices are right for your needs? There are Android, iOS, and Windows-based tablets, smartphones and even laptops; then there are dozens of major manufacturers for each (aside from iOS), and each has different capabilities! The selection of devices is overwhelming, so take a deep breathe and let's see if we can break this down into something manageable.
1

What does your hardware need to do now and in the future?

At the most basic level, most DSD organizations need to support high-frequency barcode scanning, mobile printing, a cellular network, and possibly DEX (although upcoming technological changes will eventually eliminate some of these requirements, see below). We'll drill down into the specifics later, but most of the devices mentioned above can support these requirements either natively or with adapters.

* Note: iOS has fewer options for DEX support at the moment

2

Do we need ruggedized hardware?

Specialized rugged devices are far more expensive than standard consumer devices, so this decision can have a big impact on your capital costs. Are your personnel likely to drop the devices frequently? Do they already have their own personal smartphones (used to being careful with them)? If your personnel is likely to give their devices a serious beating, you'll definitely need highly ruggedized hardware. There are several Android and Windows-based options for ruggedized devices.

* Note: there are also some ruggedized cases for Android & iOS devices that can even add functionality, see #3 below

Consider acceptable breakage:

If you went with consumer-grade devices, how much breakage would you expect (given your personnel)? Just to be safe, take that number and triple it. If your tripled-estimate is still low, it may actually be more cost-effective to opt for consumer-grade devices and simply replace them as needed. If you are in this situation, be sure to consider #3 below (special functionality).

3

Does your process require "special" functionality that is not standard in consumer devices? Do you really need a specialized highly rugged device?

If your process requires non-consumer functionality such as barcode scanning, many ruggedized devices incorporate the necessary hardware. However, there are also cases/sleds that add these features to consumer-grade devices. These cases/sleds will also protect the device… so if you only need moderately rugged devices, this may be a solid option. Moreover, there are numerous cases for Android and iOS consumer-grade devices that can make them highly rugged (at a fraction of the cost of a specialized rugged device).

4

Consider the "wisdom of the crowd."

We've discussed the issues presented throughout this guide with hundreds of direct store delivery organizations and other enterprises with field-based personnel. The majority of enterprises, especially in the DSD industry, are leaning heavily towards Android hardware. Windows-based tablets took a strong 2nd place for the DSD industry. However, when DEX support wasn't required, iOS (with third party cases/sleds) was considered the strong option.

5

Keep software in mind at all times!

Even when selecting your hardware, you should be aware of how it will impact your software options (and vice versa). It's critical that your hardware and software work well together and the right software can insulate even against hardware issues down the road.

Consider choosing a cross-platform software vendor...

that works on iOS, Android, & Windows to preserve your options should your hardware needs change down the road. Make sure they either (1) specialize in mobility software (not just an add-on to a prior product) or (2) have a well-established track-record in cross-platform mobile apps. iOS, Android & Windows are very different - adopting a solution that is cross-platform from the outset gives you the option to change hardware and/or OS later if desired; when it comes to mobility, future-proofing is extremely important. These vendors are far more likely to adapt to ongoing changes in the mobility paradigm quickly (and at less cost to you).

Here are a few resources re: mobile app platforms:

Beware custom-coders, outsourcing, and downstream charges:

Developing software that operates consistently on iOS, Android & Windows is no small feat. Require any prospective developer to prove their cross-platform expertise. You cannot afford to discover they lack expertise when you need critical fixes to your production rollouts. Moreover, Android and iOS are frequently updated in ways that can derail your apps. If you choose a hard-coded solution, it is 100% certain that you will later need major fixes quickly - will your developer leverage this situation to hold you hostage?
Additional considerations when selecting DSD Hardware
!

Android Fragmentation

Frankly, it's well established that Android is highly fragmented and plagued with manufacturer-specific modifications that generally create more problems than they solve. Android devices are frequently on outdated versions of Android and slow to receive updates (especially ruggedized devices). In addition, many manufacturers have only recently embraced Android and therefore lack experience (yet still make tweaks to the core OS).

Therefore, it's crucial that you carefully evaluate each Android option and test your planned software* on each specific device before making a purchase. Most manufacturers and resellers will gladly loan out devices to help win your business; be sure to ask your hardware vendor to loan you the devices they are recommending so you can thoroughly test them.

* Note: this is one of the major concerns with software written by custom-coders and outsourcers. You can't test the software until it is developed. In fact, Gartner states "...if you don't already use a MADP, evaluate and deploy one as a cornerstone product supporting your mobile development strategy, especially if your organization is starting to develop and deploy mobile apps at high volume (for example, more than six apps per year)." This helps to mitigate this issue, as the core software of such platforms has a provable track record of success regardless of the final output of your development efforts.
!

iOS & the "Walled Garden"

While iOS suffers far less from fragmentation or manufacturer-specific modification problems, it isn't without fault. The so-called "walled garden" of Apple yields greater stability and consistency, but also creates some serious concerns. Most critically, iOS updates can break mission critical software; even after an app is updated to resolve the issue, the update must still go through Apple's App Store approval process - compounding the delays in getting mission critical software back online! Moreover, there are fewer hardware options and the rigorous certification requirements for peripherals can stifle the development of third party adapters. In addition, updates can interfere with such adapters, requiring additional effort to resolve (and an even lengthier approval process).
!

Modern Mobile Operating Systems are Not Enterprise-Centric (but that's okay)

Android simply is not an enterprise-centric OS. We've had lengthy discussions with the chief Android engineers at Google in which they unequivocally stated Android's sole focus is on the consumer side. iOS is only slightly better but still far from perfect. Even many Windows offerings lack actual enterprise-class functionality (Microsoft's marketing rhetoric can be misleading in this regard), such as limited .NET support, forced updates that interfere with users, etc.

The lack of enterprise focus can seriously undermine usability and the security of your sensitive company data. We've all heard about the numerous hacks and security breaches plaguing enterprises recently. At a minimum, it's crucial that your software vendor has extensive experience with implementing enterprise-class data management, robust security and authentication procedures, military-grade encryption, and other enterprise-specific requirements not provided by the mobile OS. This is one of the most routinely overlooked and underestimated aspects of modern mobility software projects.
!

High Capital Costs

Most DSD organizations will need ruggedized hardware which means a large capital investment. Plus the cost of acquiring modern software as well. If your organization is dreading this lump-sum capital investment, there are numerous lenders that provide financing for hardware and software acquisitions. Several of our customers have had excellent experiences working with such lenders. If you would like a referral to some lenders, feel free to reach out to us.
!

Future-proofing your Investment

The DSD industry is poised to make some major process changes: an XML standard is under development to replace DEX, email may soon replace onsite printing, and software is empowering new optimizations to routine business processes. Each of these innovations has the potential to significantly increase efficiency and reduce costs. It's important that your upgrade plan addresses current requirements while simultaneously accounting for these upcoming innovations. See below.
Bottom line:
Recommended Devices
Ruggedized
Zebra TC56 (Android)
Consumer
iPhone / iPad Mini
Supporting DEX on Modern Devices is Surprisingly Cost-Effective
"Direct exchange" protocol (DEX) is a format for collecting audit and event data from vending machines that came into wide use in the 1980's and remains widely used today. DEX is the industry standard for electronic invoice delivery at the retailer's loading dock. DEX uses an old serial connector (thicker than most smartphones). DEX is a customer-driven standard so while better standards & technologies are in the works, adoption of new those technologies may be slow and DEX is likely to remain the industry standard for quite some time.
In the past, utilizing DEX required exorbitantly expensive ruggedized handhelds (~ $3,000 per) making it infeasible for use by small to mid-size distributors… as a result, these organizations also found themselves locked out of national retail chains. If your organization suffered this challenge in the past, technological advancements have made supporting DEX far more cost-effective - it's a good time to take another look.
Using the right combination of software and adapters, DSD organizations can now utilize DEX on cost-effective tablets and smartphones.
Using DEX Adapters for Consumer Devices
Using bluetooth adapters, your modern devices can communicate with DEX systems (despite the antiquated serial port connection). These bluetooth adapters are relatively new to the market, but our initial testing has yielded positive results. There are a wide variety of offerings but two of the top products are:
Zebra DX30: we recommend using the DX30 along with Versatile's Android DEX software (below) to facilitate DEX communication.
Honeywell DEX Wireless Adapter acts as a bluetooth-based DEX dongle, but appears to lack DEX communication facilitation. Note: we recommend contacting Versatile to see if their Android DEX software supports this adapter.
DEX Communication Software
Versatile Android DEX software facilitates DEX communication on Android devices. In our testing this software worked well with the Zebra DX30 bluetooth adapter.
DEX for iOS? We believe, but have not yet confirmed, that Versatile has an iOS version of its software in the works. At this time we have not found any similar/reliable solutions that bring DEX support to iOS.
Choosing the Right DSD Software - Coming Soon!
Want us to notify you when this content becomes available?
Future Proofing Your DSD Operations - Coming Soon!
Want us to notify you when this content becomes available?